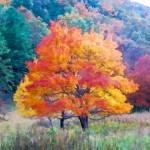 Our kickstarter.com goal has been met (and more!). It runs until August 22. The artwork that it funded for my new book is being created – here is the latest update with some sample images.
PROGRESS: More "Paintings," Teaser Addition, and Radio Interview!
Hey y'all!
The total keeps growing and so does my appreciation! We are so pleased with the amount and feel like it will even increase a bit more as there are 8 more days left in the campaign -share away if you have friends that you think would be interested!
Here are three updates to our progress:
1. Images continue to be created – three follow – I love them!
2. Fathom Publishing is graciously allowing me to add a teaser for the next book at the back of this one, so IF you don't get enough of Stella and her life, there will be a hint of the future (and of a second book!)
3. KBRW in Barrow, Alaska, on the North Slope, (where I left a little piece of my heart) contacted me to be interviewed next week: August 20 at 11:45 ET. We hope to get permission to put the interview on beckycrabtree.com so anyone that wants to can hear it.
Again, thank you to every one of you.
What fun!
-Becky