Good news!  Hung Over with Grandma has been named a finalist in this year's Indie Awards! It was honored in the   M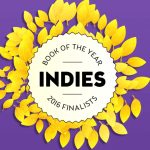 ulticultural category.  The winners will be announced mid-May.
Knowing that my story got the attention of such a prestigious group is very rewarding.  Fathom Publishing shares in the honor, no publisher could be more attentive to detail and
accuracy. Time to get cracking on Book 3 of the Stella and Jonas story!
https://awards.forewordreviews.com/books/hung-over-with-grandma/