T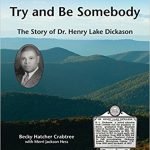 ake my hand and let's go back into in southern West Virginia's history; we'll walk with Henry Lake, grandson of slaves, as he quenches his thirst for learning and becomes "somebody."
For the last two years, it has been my great pleasure to piece together the life of a man who lived a bit before our time (I was 4 years old when he died) just around the mountain from us on Peters Mountain near Lindside, WV. Henry Lake Dickason's life, from a rough cabin to the President's mansion at two colleges, was one of success in spite of the obstacles placed in his path by society.  I was driven to tell his story, mostly because it was inspirational and partly because his story is not well-known even in his hometown. A reader commented recently that as she read, she began turning each page gently, as though it was sacred. That's the way I felt as I wrote. 
Let me introduce Stella, a West Virginia mountain woman. She's faced down a bunch of troubles that life has thrown in her way. Did it all with a pretty dramatic flair, too. She's complicated. Even though she taught Sunday school for years, from time to time she packs a "Pink Lady" pistol. She dearly loves her animals, but nearly shot her own brother, in church, no less.
You can't meet Stella without meeting Jonas, either, a big bearded Inupiaq guy that just swept her off her feet. Together they try to do right, seek God in their lives, take care of family and be as honest as they can, which is a challenge. After waiting nearly 30 years to marry, they travel to the Arctic for Stella to meet his family. And what a family! If Jonas' family wasn't enough of a handful, Stella's brother Timmy Lee and his meanness continues to plague the daylights out of the happy couple.
So far, there are two books in this series, Tales of Stella and Jonas, and one more to go. The two books that are published, Drunk on

Peace and Quiet and Hung Over with Grandma are available on Amazon.com and Barnes and Noble (links below) or if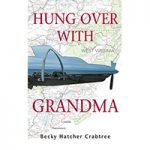 you're anywhere near southern West Virginia, message me and we'll figure out a way to get you an autographed copy.
Y'all come back, ya hear… stop by any time and holler at me (leave a comment).
Thirty copies of a galley proof of "Try and Be Somebody" (a biography of Dr. Henry Lake Dickason) arrived last Thursday and have been distributed for review and corrections.  To say I am excited is an understatement! When I get calmed down, I'll post a photo of the...
read more